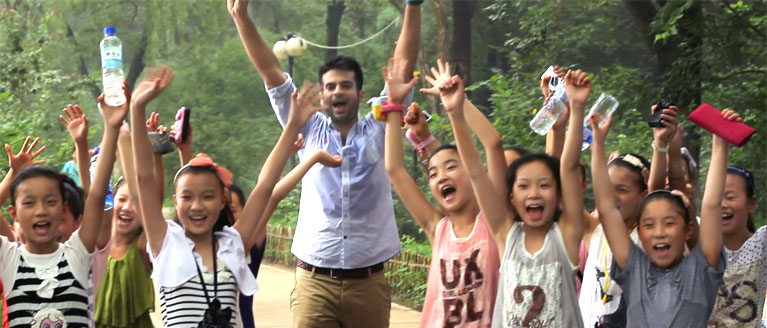 "China-Pakistan friendship is full of vigor and vitality, like a lush tree with deep roots and thick foliage. China-Pakistan relationship is strong and solid, like a rock standing firm despite the passage of time."

- Chinese Premier, Wen Jiabao

The bilateral relationship between Pakistan and China started in 1950 when Pakistan was among the first countries to recognize the People's Republic of China. Diplomatic ties were officially established in 1951, military assistance began in 1966, a strategic alliance was formed in 1972 and economic co-operation began in 1979. Today, Pakistan has completed 60 years of friendship with China.

The Chinese leadership has acknowledged Pakistan's steadfast support on key issues such as Taiwan, Xinjiang and Tibet. Pakistan helped China in reestablishing formal ties with the West, where they helped make possible the 1972 Nixon visit to China. Pakistan has also served as a conduit for China's influence in the Muslim world.

China also has a consistent record of supporting Pakistan in regional issues. Our military depends heavily on Chinese armaments, and joint projects of both economic and militaristic importance are ongoing. China has supplied equipment to support Pakistan's nuclear program. It also provided technical and material support for the completion of the Chashma Nuclear Power Complex.

Prime Minister Syed Yusuf Raza Gilani has said China is Pakistan's most trusted and reliable friend and the relations between the two countries transcend any expediency. Pakistanis take great pride in our all-weather and time-tested friendship with China. On the other hand, the Chinese are committed to shaping the future together through thick and thin.

This year Pakistan and China are celebrating 60 years of diplomatic relations and in this connection a host of activities including political, economic, military, cultural, sports and youth affairs are being organized to further cement the cooperation between the two countries.

'A Journey of Friendship' is an endeavor to promote the friendship between the two nations by introducing the culture and history of China to the people of Pakistan through a 13-episode travelogue. 'A Journey of Friendship Part I', currently in the planning stages, would aim to introduce the culture and history of Pakistan to the people of China.

Pakistan and China consider each other close strategic allies. Both countries should work to maintain and strengthen their bonds by continuing collaborations on different projects and especially through initiatives that promote people-to-people contact. All this would ensure there's more to celebrate in the years ahead.

For now three cheers for
2011, the Year of Pak-China Friendship!